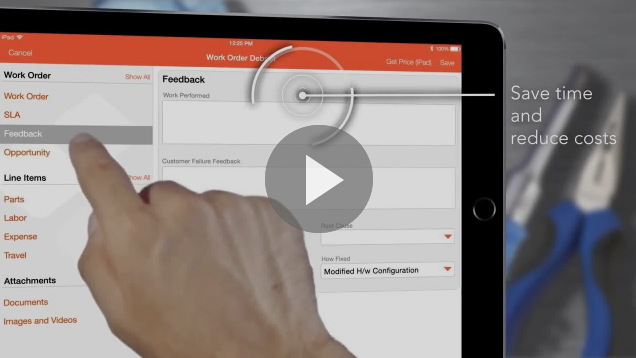 Your business could have technicians, a central office, and jobs located throughout your territory. How do you get technicians from the starting point to the end point? Most businesses use some form of dispatch system. However dispatch system can have different meanings for different businesses.
In the past, a dispatch system could be anything from a verbal assignment to a sticky note. However, in today's connected workplace, a central dispatch app can connect a dispatch center to workers digitally. Technicians can start their day with a full schedule on their device (phone, laptop, or tablet) the moment they walk out their door. This has been shown to increase efficiency as the workforce doesn't need to head to the office of center but rather head directly to the first job. Also, technicians can receive updates on the road.
Computer aided dispatch software generally makes the job of the dispatcher easier. These service dispatch software can link up the most efficient routes, compare technicians history and skill sets with the job requirements, and look at up to date schedules from the office and the field. No longer will dispatchers radio in to check in on techs - GPS tracking and connectivity provide real-time information.
Predix ServiceMax from GE Digital is the leading field service management application. With a full suite of products, including a dispatcher app, enterprise businesses are discovering the wide benefits to deploying ServiceMax, between reducing costs, increasing revenue, and improved customer satisfaction. Request a demo to find out how ServiceMax can help with your dispatching needs.