Scheduling and Dispatch Software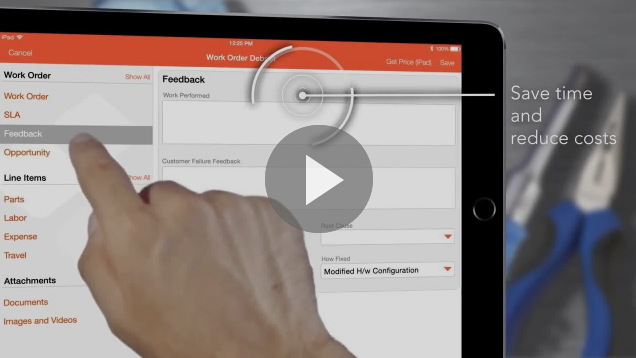 Mobility is key for an effective field service organization. For enterprise organizations with multiple trucks, multiple jobs, and multiple depots, the entire organization can be mobile. This makes getting the right technicians with the right tools to the right job at the right time essential for success. Doing so means better first-time fix rates and customer satisfaction, also necessary metrics.
Automated scheduling and dispatch software has become the lifeblood of modern field service organizations. Replacing white boards, call ins, and home site assignments, scheduling and dispatch software improves team efficiency, allows for visibility for the company and the client, and simplifies job orders.
To handle multiple and on-going work orders and assign the best crew of the task at hand, enterprise service organizations are turning away from inefficient manual processes, requiring multiple employees and considerable time, in favor of automated tools. With software that can analyze skills, track locations, utilize drag-and-drop features, and even see employee or client history, work flows have never been easier for scheduling and dispatching.
ServiceMax from GE Digital is the leading field service management application. Utilizing state-of-the-art scheduling and dispatch software, as well as numerous other tools in it's enterprise suite, customers have seen a noted increase in efficiency, customer satisfaction, and first time fix rates. To learn more about how ServiceMax can help your enterprise organization move away from outdated processes into an streamlined system that benefits everyone from the technicians to the customers, fill out the form and watch the demo today.