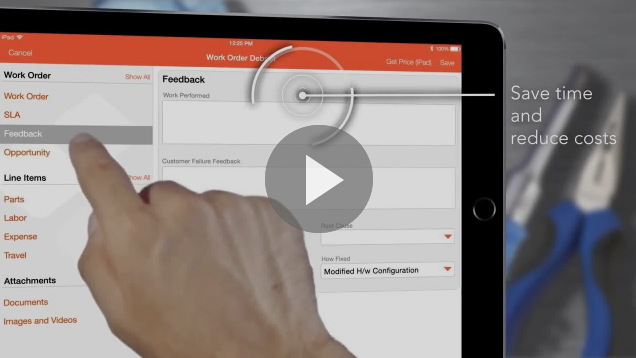 Unless you are Ron Swanson building a cabin in the woods with your bare hands, you're probably a professional company hired to build a home. You are a team of specialized workers, potentially including contractors, and necessary for a complicated task. But a complicated task doesn't necessarily mean a complicated home builders software.
A complete software package for home builders is more than just spreadsheets and GPS tracking. From project management to inventory tracking to contractor scheduling software is needed for a well rounded construction service software. Home builders software also needs to be able to hook up to the cloud, allowing for instant information on locations of workers, parts, status and more from the job site.
As the leading filed service software, Predix ServiceMax from GE Digital offers everything for enterprise organizations. Capable of handing multiple tasks on long term jobs to one off reactive work orders, ServiceMax can handle it. Fill out the form and get a demo today!